Endothelial dysfunction & Cell miscommunication
                                   Professor, Group leader (DR2 INSERM) / Head of Team 1 / Group leader
Christophe Guignabert joined Inserm in 2009 and is now Research Director (DR2; Professor), expert in Molecular & Cellular Biology associated to Pulmonary Hypertension research – Christophe Guignabert is graduated from the University Paris-Est Créteil (UPEC) in France with a Ph.D. in Cell Biology and Cardiovascular Research. His PhD investigated the role of matrix metalloproteinases (MMPs) in the alveolar epithelial repair. After completing his PhD, Dr C. Guignabert worked for two years as post-doctoral researcher at the laboratory of Prof. Serge Adnot (Paris, France) and studied the pathogenic role of the serotoninergic system in PAH. After completing his first post-doctoral fellowship in France, he spent two years in Dr. Marlene Rabinovitch's Cardiopulmonary Research Laboratory (Stanford University School of Medecine, Stanford, California, USA) where he studied the role of the peroxisome proliferator-activated receptor (PPAR)γ, the microtubule associated protein ligh chain 3 (LC3), and the bone morphogenetic protein receptor (BMPR)-1A (a co-receptor of BMPR-II) in pulmonary vascular remodeling and Pulmonary Hypertension. On his return in France in 2008, he joined the Marc Humbert Research Laboratory as a basic research scientist and pursues his own research interests focused on the aberrant pulmonary endothelial cell phenotype in PAH and on the identification of new molecular targets to normalize this abnormal endothelial phenotype in PAH. 
---
Assistant Professor (CR1 INSERM) / Group leader
Dr. Alice Huertas is graduated from Medical School at La Sapienza University in Rome (Italy) and has studied circulating endothelial progenitor cells in chronic lung diseases during her residency. Dr. Huertas spent then three years at Columbia University (New York, USA) in Prof. Jahar Bhattacharya's lab as a postdoctoral research scientist and studied the importance of inflammation-related hypoxia on lung endothelial cell behaviors.
Alice joined Prof. Marc Humbert's lab and obtained her PhD focusing on immune dysregulation and the onset of autoimmunity in pulmonary arterial hypertension (PAH). In particular, she highlighted that PAH patients display impaired regulatory T lymphocytes in a leptin-dependent manner. Currently, Alice is investigating the crosstalk between endothelial dysfunction and pulmonary vascular remodeling in PAH, with a particular interest in the role of leptin signalling system in the pulmonary vascular wall.
---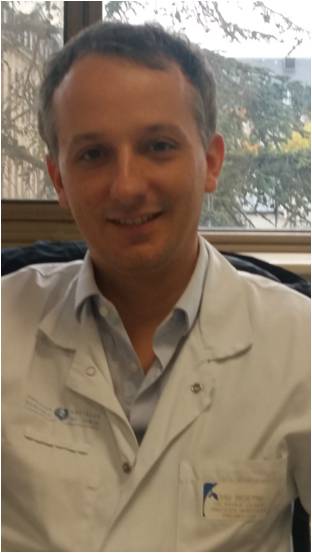 Dr. Laurent Savale, MD, PhD
                               Assistant Professor
Dr. Laurent Savale joined the Dr. Christophe Guignabert's group to study mechanisms underlying pulmonary complications of liver diseases and identify circulating biomarkers. Dr. Savale has obtained a clinical research contract - Interface Clinique Inserm/AP-HP. Dr. Savale also participates to the clinical research at the National Reference Centre for PH, Department of Respiratory and Intensive Care Medicine, Bicêtre Hospital.
---
                                    Research Associate (IR Université Paris-Saclay)
Dr. Ly TU joined Marc Humbert's lab, UMR_S 999, in October 2009. He obtained his Ph.D in 2012 focusing on "Endothelial Dysfunction in Pulmonary Arterial Hypertension" under supervision of Dr. Christophe Guignabert and Pr Marc Humbert. He has a research associate position at the Université Paris-Saclay, France, since October 2013.
Currently, he is working in Dr. Christophe Guignabert's group and he is interested in the cellular and molecular mechanisms involved in the pulmonary endothelial dysfunction in PAH. In particular, he is investigating the cross-talk between pulmonary endothelial cells and smooth muscle cells, pericytes and immune cells.
---
   Raphaël Thuillet
                                    Engineer (IECN INSERM)

Raphaël Thuillet joined Dr Guignabert's team in March 2013 as an Engineer. He graduated from Paris-Diderot University with a B.Sc. Degree in Biochemistry and Molecular Biology Physiology in 2012. He obtained his position at INSERM in 2019. Raphaël is involved in different research programs and is in charge of the implementation of the preclinical studies in the team. He is also implementing several techniques to determine which genes are active in different tissues at different stages of the disease development.
---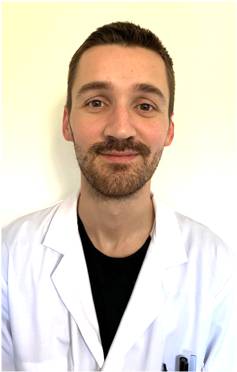 Benjamin Le Vely
Benjamin joined Dr Guignabert's team in September 2018 as an Engineer. He graduated from a Master's degree of Nantes University in biology, biotechnology et therapeutic research specialized in cardiovascular pathophysiology. Benjamin takes part in the different projects of the team in the comprehension of pulmonary hypertension pathogenesis. Specifically, he is involved in biological and biochemical analyses and he is helping with in vitro functional studies.
---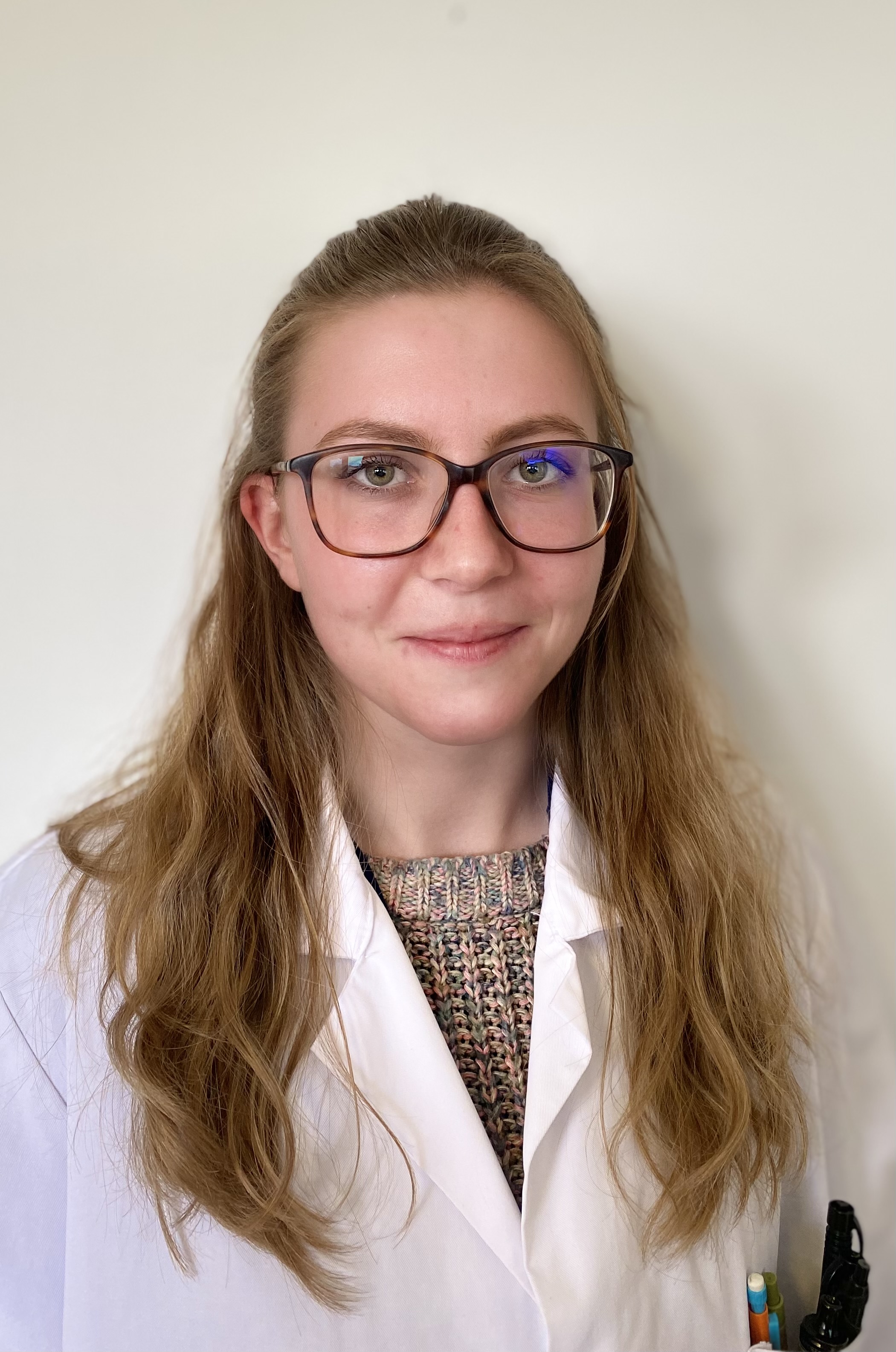 Mina Ottaviani
                                Assistant Engineer 
Mina Ottaviani joined Dr Guignabert's group in December 2019 as an Assistant Engineer. She received an B.Sc. in Molecular and Cellular Biology in 2018 from the Université Paris-Sud. Mina is in charge of the maintenance and genotyping of the transgenic lines used in the different research projects. She also localises different proteins of interest in lung and cardiac tissues.
---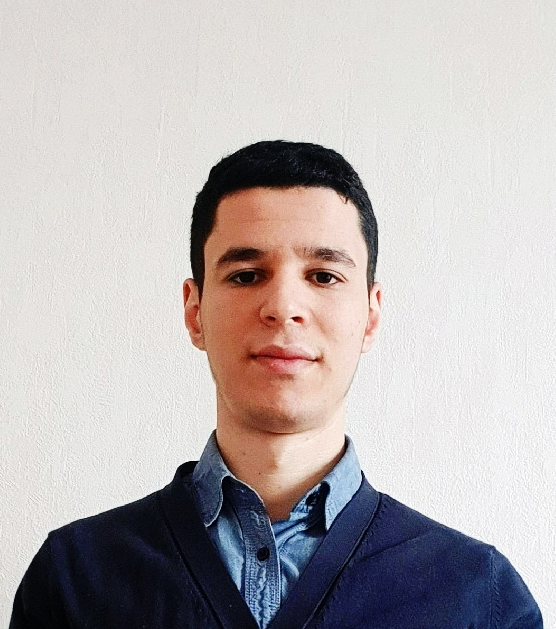 Mustapha Chelgham
                          Bioengineer
Mustapha Chelgham has joined Dr Guignabert/Dr Huertas group in july 2020 as an Engineer. He gratuated from Angers University with a Master degree in Health Biology, specialized in Pathophysiology and Vascular Pharmacology. Mustapha is involved in all the projects led in the group to better understand the role of endothelial dysfonction in the pulmonary arterial hypertension. He performs different biological and biochimical analyzes and participates to the in vitro functional studies.
---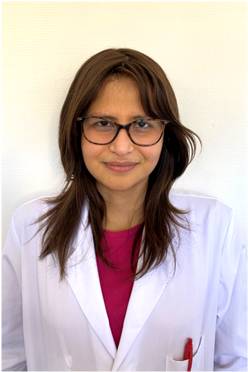 Dr. Nihel Berrebeh, PharmD

                                      PhD student

Nihel Berrebeh, is a pharmacist with a Master's degree in Medicinal Chemistry and Pharmaceutical Innovation from Grenoble-Alpes University. Nihel is currently doing her PhD with Dr. Christophe Guignabert since october 2018 (PhD fellowship from the Ile de France region ARDoc Health). 

Nihel's research is focusing on BMP9/BMP10, two high-affinity ligands for the BMPR2 at the EC surface, with the objective to identify a strategy to restore normal cell-cell communication between pulmonary endothelial cells with the other resident cells in the vascular wall in PAH. To this aim, Nihel is performing in vitro studies on pulmonary ECs harbouring or not a mutation as well as in vivo studies with rat deficient in BMP9/10.
---

Dr. Etienne-Marie Jutant, MD
                               PhD student
Etienne-Marie Jutant is a pulmonologist and has a Master degree in Pharmacology from the University of Paris-Saclay. Attending physician in the PH reference center in Bicêtre until October 2019, he started his PhD in November 2019, funded by an INSERM grant ("Poste d'accueil INSERM"), under the supervision of Dr Alice Huertas. He is studying the role of inflammation in the pathogenesis of PAH, focusing on the role of type 1 cytokinic receptors and their regulation.
---